If you have chronic light sensitivity, chances are you have to avoid going certain places or participating in certain activities for fear it might trigger your condition. But what if you didn't have to forego the things you love? TheraSpecs have allowed thousands of customers to get back to these activities, and we wanted share a few of their stories with you.
Seeing movies (Sci Fi or otherwise)
Flashing lights and fast edits can be a dazzling array of trouble for somebody who has photophobia. But it's not as bad if you have TheraSpecs to go along with your popcorn and soda.
Going to see #GuardiansoftheGalaxyVol2! Will have my indoor @TheraSpecs out. Trust me when I say they come in handy for syfy movies.

— dragonflylass (@dragonflylass) May 14, 2017
---
Shopping and other errands
Fluorescent lights and grocery or department stores—it's like they are intentionally trying to make running errands painful. But Jamie, who has light-triggered vestibular migraine symptoms, doesn't have to worry about that anymore with her stylish Audrey frames.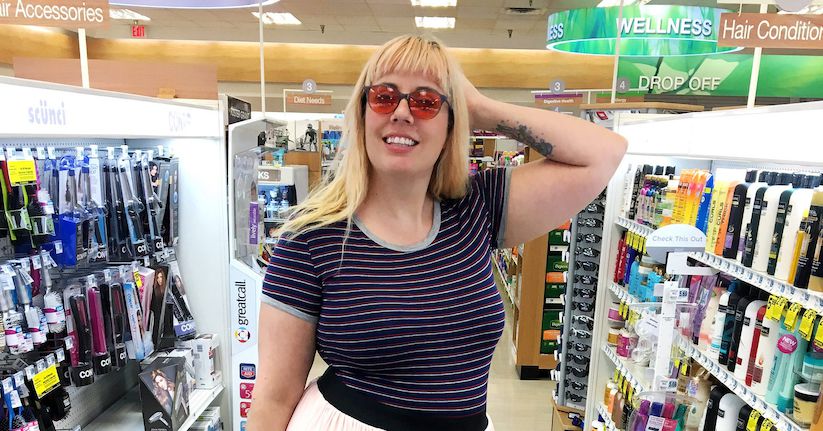 "I tested my new TheraSpecs non-prescription Audrey style glasses in multiple stores with fluorescent lighting. The improvement is quite literally phenomenal. I was able to spend as much time as needed in stores! This is something I haven't been able to do in years. I feel like I will be able to commit to more engagements , enjoy time at museums, and finally participate in grocery shopping again."

Jamie
Pittsburgh, PA
---
Traveling
Make sure TheraSpecs are part of your travel toolkit. They can help you get through any light-related issues—just don't expect them to help with family or cranky travelers, they're not miracle workers :-)
Thanks @TheraSpecs Without you I couldn't have survived planes, trains & buses for an awesome weekend with my #SPNFamiIy #SPNCHI #ChiCon

— Ann Rosenstein (@AnnRosenstein) July 22, 2017
---
Working under fluorescent lights
Block out that horrible flicker and all the other nastiness of fluorescent lighting so you can stay pain free at the office or anywhere else they may be.
---
Working on the computer
Work will be a lot less painful if you have your indoor TheraSpecs to make the most of your screen time. And doesn't Joanna look great in her frames! Free compliments are always welcome for TheraSpecs wearers.
Hi they arrived in the mail today & I love them! Can't wait to wear them at work on Monday when I'm using the computer all day pic.twitter.com/1ToaePm7tQ

— Joanne Goose (@geeselovesgaga) July 21, 2017
---
Using your smartphone or mobile device
We love our phones and mobile devices. We rarely go anywhere without them, and we're often glued to the screen. But they also can be a source of pain for photophobia patients. TheraSpecs make it much more palatable to surf, text and scroll than ever before.
---
Flash photography with friends
Who doesn't love a good selfie or group shot? Kathryn was able to put on her 'specs and not deal with flash photography triggering a migraine attack.
What do you do when you're in your brother's wedding but can't handle the photographer's camera flash? @TheraSpecs to the rescue! pic.twitter.com/XvRksIxO1X

— Kathryn S. Rogge (@roggetheriveter) June 21, 2017
---
Outdoor baseball games
Baseball and outdoors just seem to go together. But the sunshine of an afternoon watching America's national pastime can be tough for a person sensitive to the brightness. Luckily, Hillary had her trusty precision-tinted TheraSpecs to help her out.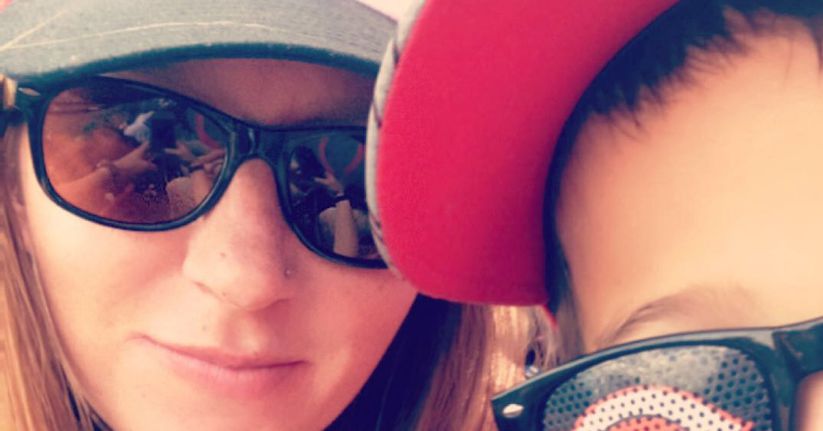 "I wore my Theraspecs outdoor classics the entire game...I was very impressed. Aside from suffering from the heat, I was pleasantly surprised that I was able to enjoy (most of) the game without the direct sun on us nearly the entire time triggering a migraine attack – which was a big deal for me!"

Hillary
Cincinnati, Ohio
---